Summary: There are three primary ways to contact adultwork.com support. You can join the community Whatsapp group, open a ticket, or enter live chat via their website.
Adultwork.com is a reputable and established adult British site that has been around since 2003. This mega-site host thousands of webcam models, escorts, content creators, phone chat operators, and more. It can also boast of attracting more than 10M unique monthly visitors. However, despite its popularity, Adultwork has struggled to keep up with times in design and navigation, making contacting them very difficult.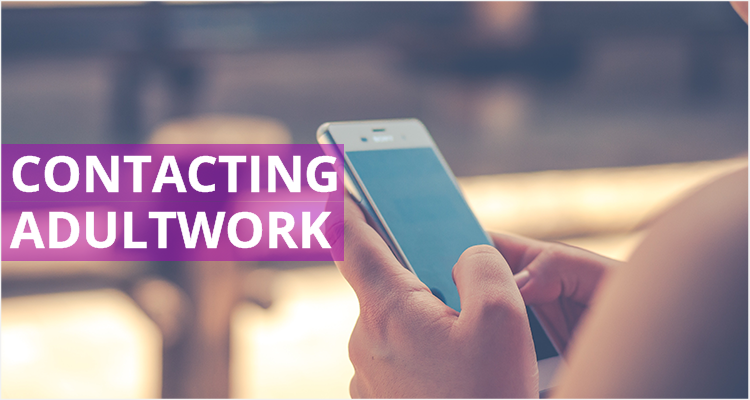 Let's check all the ways to contact Adultwork and look at the official community Whatsapp groups.
How to contact Adultwork.com?
There are three primary ways of contacting Adultwork.com support.
Join AdultWork On Whatsapp.
You can contact adultwork.com using the official community Whatsapp group. This is a group for members, run by members. Although AW didn't create and doesn't manage the group, they have official reps that frequently make an appearance to answer questions. You will also be in a group with roughly 300 other members so that you can get instant answers to questions and support from this community. As well as this, the group is launching drops, allowing Adultwork members to promote themselves. Overall, Whatsapp is the most recommended method of contacting Adultwork, and it's highly recommended that all Adultwork members join the community for support, issues, and to hear the latest news and gossip.
Contact Adultwork via the ticketing system.
The official way of communicating with Adultwork would be to contact them via their website and open a ticket. You can do this by clicking "HELP" in the top right corner. From there, you have two options. You can find helpful articles that may answer your questions or click "CONTACT US" in the top right corner.
Contact Adultwork via live chat.
Adultwork now has a live chat on their website, which is an excellent way to contact them. The only downfall is that live chat isn't always open. To use it, go onto the Adultwork website and see if the purple "SUPPORT" button is floating around the bottom right corner. If so, then you're in luck.
How long does Adultwork typically take to respond to messages?
If you're using their live chat, there isn't usually a considerable wait; however, if you're using the ticket system to contact Adultwork, you should expect to wait between 2 – 24 hours for a response, on average. Adultwork is generally much faster at responding than most sites.