Who is Roberto Esquivel Cabrera?
Roberto Esquivel Cabrera is a 57-year-old man from Saltillo, Mexico. He is largely known for having the world's biggest dick! That's right, Roberto's manhood is so big that he was registered disabled!?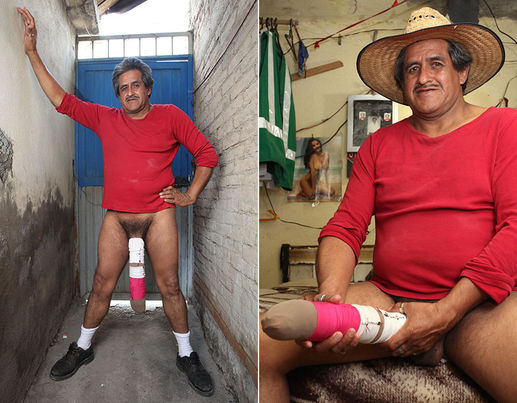 Naturally, you may think that Mr. Cabrera is a total chick magnet, but it's quite the opposite. Measuring almost 19 inches means that sexual encounters are practically impossible for this hombre. Even if they were possible, he would indeed have a tough time finding a candidate brave enough to run with the bull!
Despite numerous infections over the years and the need to wrap his anaconda in bandages, Roberto still wishes that his best friend was more prominent and has tried every trick to make that wish come true.
Examining the World's Biggest Dick at FakeHospital.
Roberto Cabrera moved to the USA in the hope of pursuing his dreams of becoming a porn star. However, those dreams were crushed when the 57-year-old showed a darker side and was deported for exposing himself to minors.
Before his deportation, it was reported that the porn tycoon behind the world-famous YouPorn and FakeTaxi was eager to work with Mr. Roberto Cabrera so much that he was prepared to fly him out to Prague and get the world's biggest dick examined by nurses at the FakeHospital.
An opportunity like this would have been a breakthrough for Roberto's porn career, and we would have likely been seeing a lot more of him today.
Man with World's second Biggest Dick calls Roberto Esquivel Cabrera a FAKE!
Jonah Falcon, whose penis length stands at 13.5 inches, argues that he has the world's biggest dick and calls Roberto a fake.
The accusations arose after Mr. Cabrera admitted spending many years trying to enlarge his penis while refusing reduction operations.