This short and easy-to-follow guide will teach you how to link or forward your very own custom domain name to your OnlyFans or other adult profile(s).
Benefits of Using a Custom Domain
There are a few benefits to linking a custom domain name. Firstly, it looks cleaner and more professional, especially if you're using a referral link (which is recommended). Referral links are often long and unclear and can scare potential customers away. You do have the option to shorten your URL. However, this can decrease the click-through rate (CTR) as it may need to be clarified to a potential customer what they are clicking on.
How to use my own Domain Name for OnlyFans and Adult Profiles
Step One – Register a Domain Name
The first thing you want to do is register a domain name. This is super quick, simple, and cheap to do. Although you'll unlikely face any issues, we recommend using Mojohost, as they specifically serve the industry and offer incredible support if you need help getting lost along the way.
Pro Tip: Choose a domain that is short, easy to remember, and doesn't look silly linked on socials. Remember to keep it close to your brand, i.e., your stage name or something similar or creative. A great example of a creative domain name is Riley Reid's website, Reidmylips.com.
Step Two – Redirecting the Domain
Now that you have registered your brand domain, you'll want to redirect it to your preferred profile. Many people use a custom domain for their OnlyFans profile, while others may redirect it to their link profile, displaying all of their adult accounts. It comes down to where you want your visitors to land.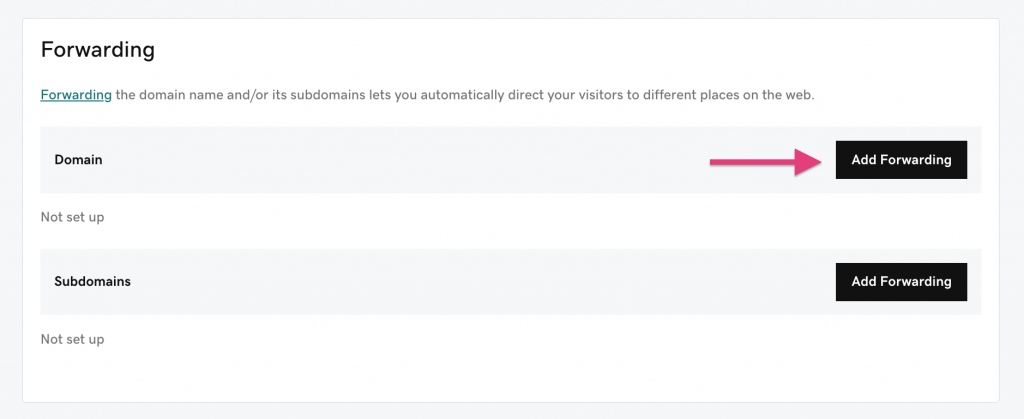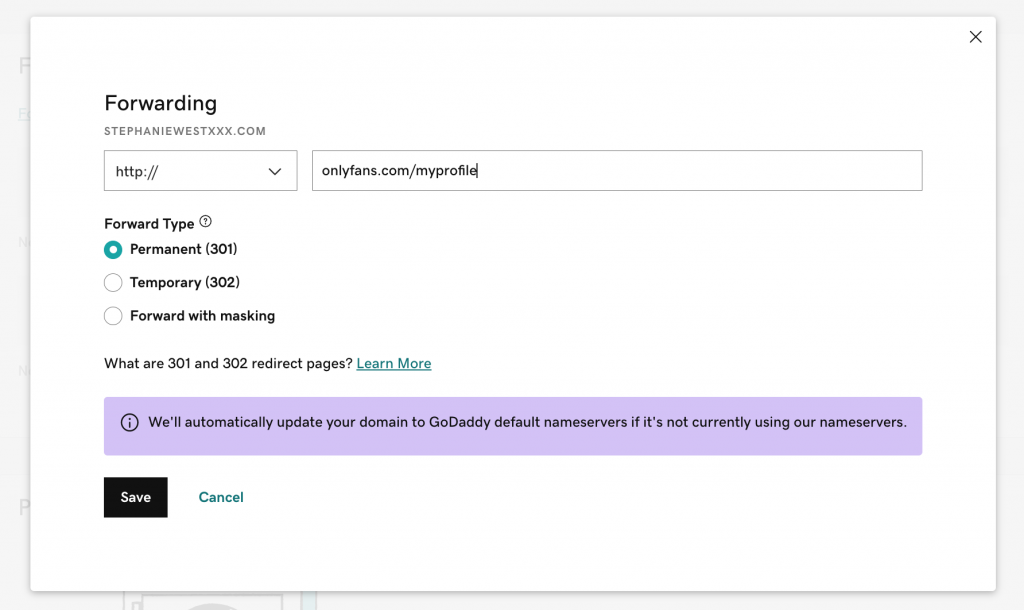 Regardless of the registrant, redirecting your domain to your preferred web page is easy. It's usually a case of clicking on the domain and choosing redirect. If you're uncomfortable messing around with it, contact your domain registrant and request they do it. A simple message like the following will do the trick:
Type of Domain Forwarding
There are a few different types of domain forwarding, but this only matters for SEO purposes. In short, if you intend on permanently using the domain for the web page you're forwarding it to, you want it to be a 301 redirect. Otherwise, you want to use a 302 redirect, which tells Google it's a temporary move.