Summary: The attraction of becoming a cam girl has never been stronger, especially when you see the amount of money you could be earning. Unfortunately, it's not just a case of signing up and switching on the camera if you want to make the big bucks. This guide will dive into the 'need to know, and the 'nice to know and give you the best guide to becoming a successful webcam model.
Quick Scope
Online cam modeling has never been more popular than it is today. Although it has continuously grown consistently, year after year, it has undoubtedly grown more rapidly than usual in recent years. We figured it was time to publish the ultimate guide with more women than ever considering becoming a cam girl and looking for webcam modeling jobs.
Although webcam modeling can be as easy as clicking broadcast, if you want to become successful in this competitively growing industry, we recommend doing everything like a pro, straight from the start.
Understand The Risks Associated With Being A Cam Girl.
Before anything else, you need to understand what it means to be a cam girl and the risks involved. It would help if you were comfortable with your family and friends finding out what you do for a living, as they may find out in one way or another.
Despite DMCA services that help reduce the risk of copyright infringement, it's still high risk and occurs. Understand that there is a high chance your content will be stollen and possibly shared online.
Finally, you need to feel comfortable camming, don't just do it for the money. It can significantly affect your work life and earnings and, even more importantly, your mental health if you're uncomfortable.
Choosing The Type Of Cam Site To Work On.
Ok, so you understand and accept the risks of being a cam girl; now you need to choose the best cam site to work on.
Firstly, there are two different webcam sites, Public and Private. You'll generally perform naked on Public sites to a large audience and primarily work for tips. No nudity is allowed during Public shows on a Private site, as the primary focus is to get as many Private calls as possible. Both types of sites work, but both operate differently entirely.
We would recommend trying a Public and a Private cam site to see which one you get on better with and earn more on.
Selecting The Best Webcam Site To Work On.
Once you have established the type of cam site you want to work on, you can choose the specific site.
Below, we have listed the world's top cam sites from best to worst (in our opinion), but ultimately you'll need to decide yourself, as it depends on what features/services you are primarily looking for. If you're unsure, we recommend starting with one of the top ones. You can also get a more detailed review of the best cam sites.
It's Time To Choose Your Username/Nickname; choose Wisely.
Usernames shouldn't be rushed; they should be chosen wisely and with care. Your username/nickname will be your brand and what users/fans recognize you and remember you by. Many sites won't allow you to change your username once created, so it's essential that you're happy with it. The best and most premium usernames will have already been taken, so it just means that you'll need to get creative. We recommend something short, relevant to you, and easy to remember.
You Need To Verify Your Age, Don't Be Alarmed.
You'll also be prompted to upload your ID during the registration process, as this is a requirement for all industry workers, so don't be alarmed. Assuming you have chosen a site recommended by us, they are all reputable and legitimate. Your documents will be handled and processed professionally and in guidance with data protection.
Document verification can take a while, sometimes hours and sometimes days. It depends on the volume and site. We highly recommend that you follow instructions the first time around, that your documents are in-date, clear, and legible to prevent them from being rejected and having to re-upload.
Don't Waste Time, Get Started On Your Profile.
More often than not, you'll be able to start creating/editing your profile while awaiting verification acceptance. Make sure to complete as many fields as possible and to the best you can. Be informative, get creative, talk about yourself, the type of shows you'll likely perform, and clarify your likes and dislikes.
As part of completing your profile, you'll also be able to add model tags on most sites. These are important and should be added with care. For the highest possible conversion rates, choose tags that are most relevant to you, tags that describe your appearance, features, or shows the best. For example, it would be silly to waste a tag on 'tattoos' if you only have one tattoo. Make sure that you choose as many tags as you're allowed, and we would recommend searching for high volume but low competition ones for the best results.
Finally, one of the essential steps to an excellent and high converting profile is your images. Your main photos should be of high quality, bright and sexy. They need to attract the attention of viewers. It may be that you can only upload one main image; if this is the case, take care in choosing.
For additional income and to make your profile more attractive, it's recommended that you add some more significant and good quality images for your free and private gallery. There is no harm in adding images that don't show your face, so long as you have a good selection of images.
You're Ready To Broadcast, Have Your Equipment Ready.
Once you get that 'your documents have been approved' email, you're ready to broadcast and start earning money. Make sure that you're streaming from a good quality webcam; not only is this a better experience for users, but you'll likely rank higher on the site. Many platforms use your stream quality as a ranking factor.
As well as having the right webcam, it's equally vital that you have good lighting, background, outfits, and toys to keep you busy and make your shows fun. You don't need to have a big budget and selection right away, but it's worth investing a little money into your new career.
Do I Need To Show My Face On Cam?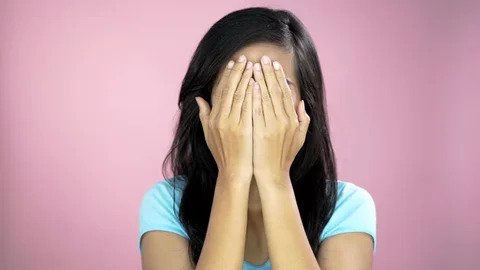 Although showing your face isn't mandatory on ALL sites, it is on many, and it's highly recommended, even for the cam sites that don't require you to show it. Hiding your face could impact your earnings massively. Users want to see your face, and it goes back to if you're not comfortable on webcam, then you probably shouldn't be camming.
Should I Promote My Cam Off-Site?
You don't need to promote your webcam shows off-site to become super successful from it. Of course, it helps, and additionally, many sites will offer referral commissions for bringing users to the platform. However, the top cam sites have vast traffic, more than you need to earn great money. It would help if you focused more on improving your rankings on the site and getting positioned higher than trying to build traffic off-site.
Conclusion
Getting a webcam model job is an excellent choice in 2022, as the sky is the limit to earning potential. You have the freedom of working wherever and whenever you like. How much you put into your new career will determine what you get out. If you're putting in the hours to broadcast, then it's recommended that you invest a small amount of money and take some time to create the ultimate profile.