Short Answer: The following sites offer the best adult phone chat jobs and sexting services. NiteFlirt, IWantPhone, Arousr, ExtraLunchMoney, and HotChat.
Summary: There is enormous money to be made online as an adult phone chat operator with significantly less risk than webcamming or content creation. Find out how to become a phone sex worker, why it's so beneficial, and learn the best platforms to work on.
Quick Scope
Top Adult Sexting & Phone Chat Sex Service Lines.
Look at our list below if you want to find some sexy and very naughty phone chat operators to call or have 121 sexting. These are the hottest adult phone chat line services. While some offer FREE phone sex, others are cheap or premium. Many of the sites even provide sexting services.
Would you believe that phone sex chat used to be more popular than camming? Before webcams and WIFI, there was a phone box down every street saturated in calling cards.
Since camming and subscription sites, adult chat line services have certainly died down, but there is undoubtedly a lot of money to be made as an adult chat operator in 2022.
Why Do Adult Phone Operators Beat Webcam Models?
There is much less risk involved with being an adult phone operator over a webcam girl or content creator. You're not required to show your face or yourself at all. The only time that you may need to do this is when you're creating your profile. Aside from that, you can stay in bed, in your pajamas, or walk around doing housework with your bed hair on and your headphones in.
Because you're never showing yourself live, you don't need to worry about looking good and purchasing props. The only thing required to be a phone sex operator is a phone, which everyone should have in 2022.
Another benefit of running adult chat lines is that there is still big money. There is a good possibility that you can earn just as much or more money talking naughty on the phone as you can webcamming. You're getting paid to talk on the phone; it's a no-brainer.
How Much Money Do Sex Phone Workers Make?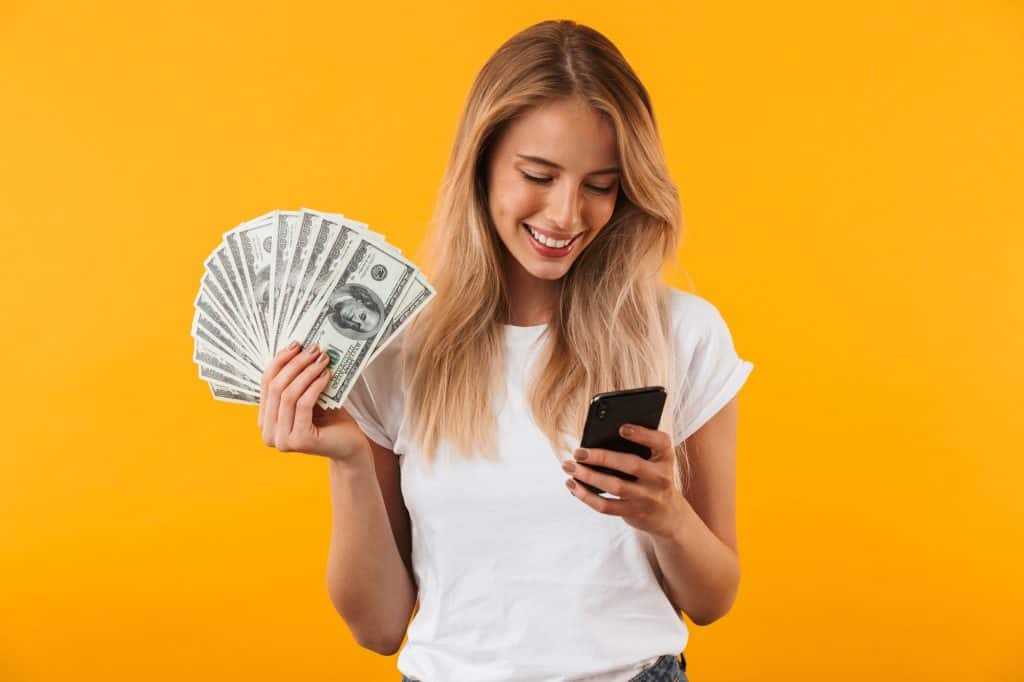 Like the webcam industry, there is no accurate answer to how much money you can earn working as a phone sex operator, as it varies massively. This depends on the platform(s) you work on and your profile and appearance. While I'm sure some operators struggle to get calls, others certainly earn big. One thing is for sure; the sky is the limit.
To get regular calls and earn the most money possible as a sex phone operator, ensure that you're available on as many sites as possible and that your profiles are appealing and enticing. Optimize your working hours and your prices until you find that golden formula.
Best Adult Chat Line Jobs & Sexting Texting Work?
Below, we have listed the top adult chat line jobs in 2022, all of which allow you to get paid to talk on the phone. Some even pay you to sext and reply to text messages.