August 2021 update – OnlyFans will no longer be banning sexually explicit material from their site.
---
If you follow industry news or are a content creator on OnlyFans, then you likely would have heard their latest announcement in regards to restricting adult-related content on their platform.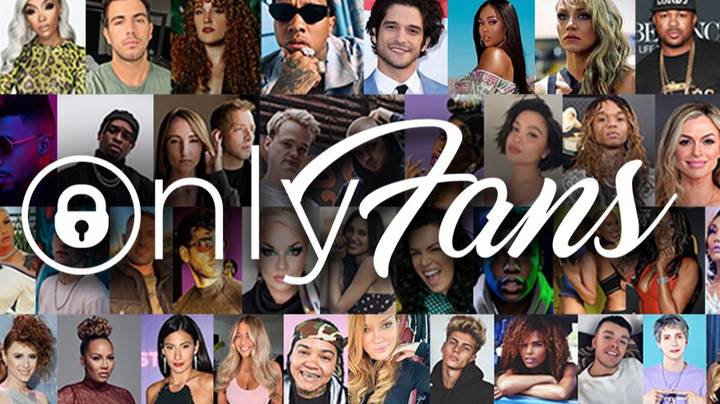 The subscription site OnlyFans, known for its adult content, has announced it will block sexually explicit photos and videos from the 1st October. People will still be able to post nude content on the site. But this will need to be consistent with OnlyFans' policies.
OnlyFans Ban Porn, but why now?
People have been calling for a while that OnlyFans would eventually give adult creators the kick to transition to mainstream. Although they haven't banned pornography as a whole, this is possibly the first step to that transition. Several things may have promoted the site to take such actions now.
But despite speculation, OnlyFans has also come under fire after passing fake IDs and allowing indecent images of children to float around its website. As a result, they are admittedly under a lot of pressure from their banking partners to get a grip.
As well as the above, it's reported that OnlyFans are seeking investors, and despite the viral popularity of the adult subscription site, it's struggling to gain interest from investors. Whether this is a case of overvaluation or that the platform is still considered "taboo" is unclear.
How will ban Pornography Effect OnlyFans?
Whether they like to admit it or not, OnlyFans is an adult subscription site, and a transition entirely away from the industry may not be possible, despite best efforts.
OnlyFans was started to allow adult content creators to monetize their traffic. The majority of the stock was purchased by "Leonid Radvinsky" in 2018, founder and CEO of Myfreecams. Leo used his massive database of webcam girls to essentially promote the sh** out of OnlyFans, which likely led to its enormous success today.
So, with the vast majority (I would estimate more than 95% without data) being adult entertainers or related to the adult industry in some form other than OF, it would be reasonable to believe that giving the boot to the sites adult creators ultimately, may lead to the fall of the mega subscription site. It would undoubtedly have a significant effect on revenues.
OnlyFans change their minds after creators seek alternatives.
OnlyFans have changed their minds and announced in August 2021 that they would no longer be banning sexual content from their website. The announcement comes after huge waves of backlash from creators.
Some speculations suggest that the company may have also faced backlash from potential investors or that the announcement to ban porn had too harsh an impact on their revenues. There are even rumors that the entire thing was a PR stunt. One thing is for sure, content creators have been left uncertain and continue to look for OnlyFans alternatives.
What is the Best Alternative to OnlyFans?
With the average creator banking just USD 180.00 per month, OnlyFans was never the best option for adult creators; it was just the most popular one. Let's look at some sites where creators can better monetize their content, including pictures and videos, and take advantage of the platform's traffic, something OnlyFans never offered.

Sell Clips and Pics 👍
Has a Fan Club 👍
75% Payout 👍
Creator Referal Program 👍
Has it's own Traffic 👍
Adult Friendly 👍

Sell Clips and Pics 👍
Has a Fan Club 👍 (ManyVids fan club is still a little glitchy, but being worked on) 👎
Creator Referal Program 👍
Has it's own Traffic 👍
Adult Friendly 👍
Clip sites, such as the ones above, undoubtedly hold more value to adult content creators than "subscription" sites. Creators' average earnings on the two types of sites prove this. Although they are very similar, in the sense that they both offer subscription services, the primary difference is that clip sites also generate their own traffic and likely have fewer restrictions on the type of adult content that you can post. Clip/subscription sites generally have more features, and overall is a better alternative to OnlyFans.
Although there are other subscription-only sites out there, none of them have proven to convert as well as OnlyFans. So, if you don't think that the average take-home of USD 180.00 per month is enough, then the others are certainly not worth your time!